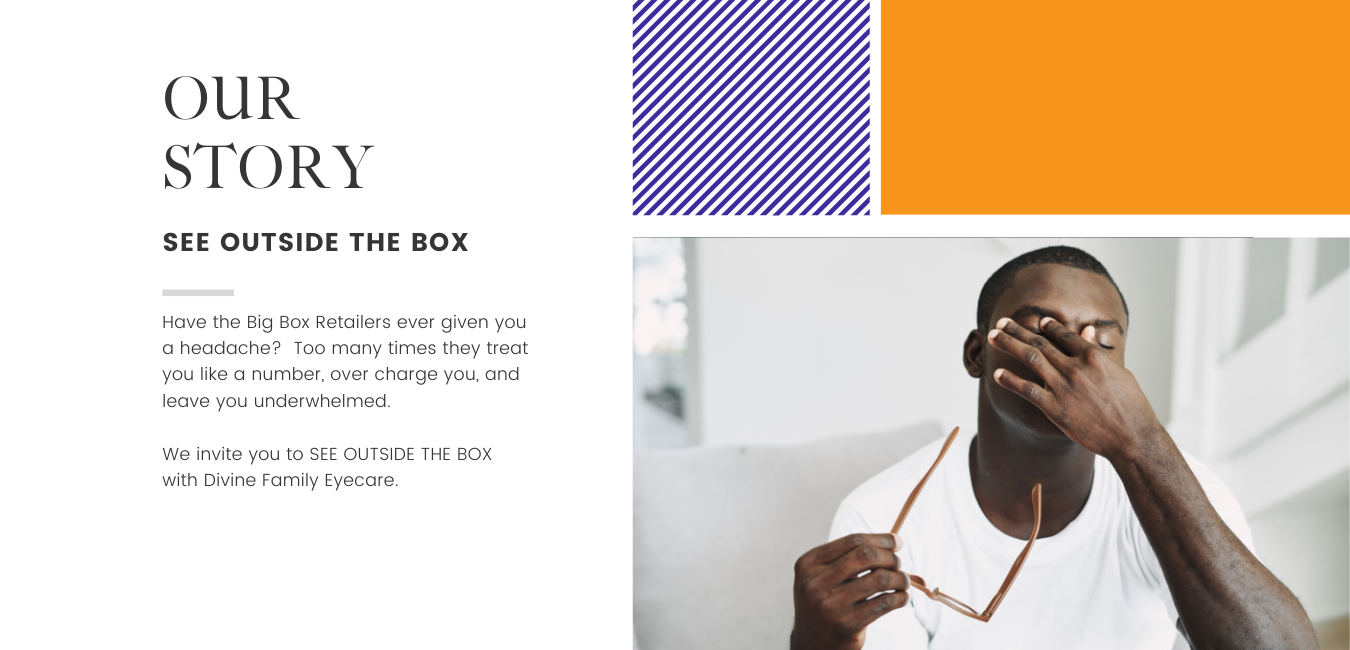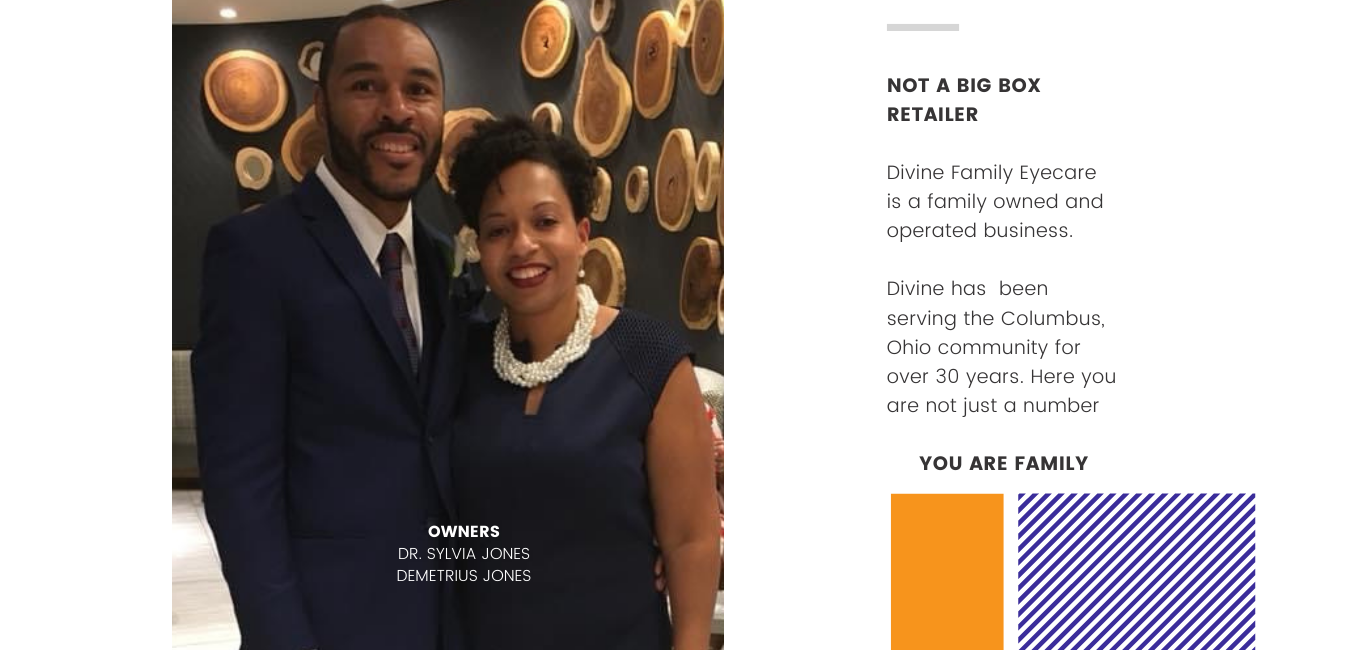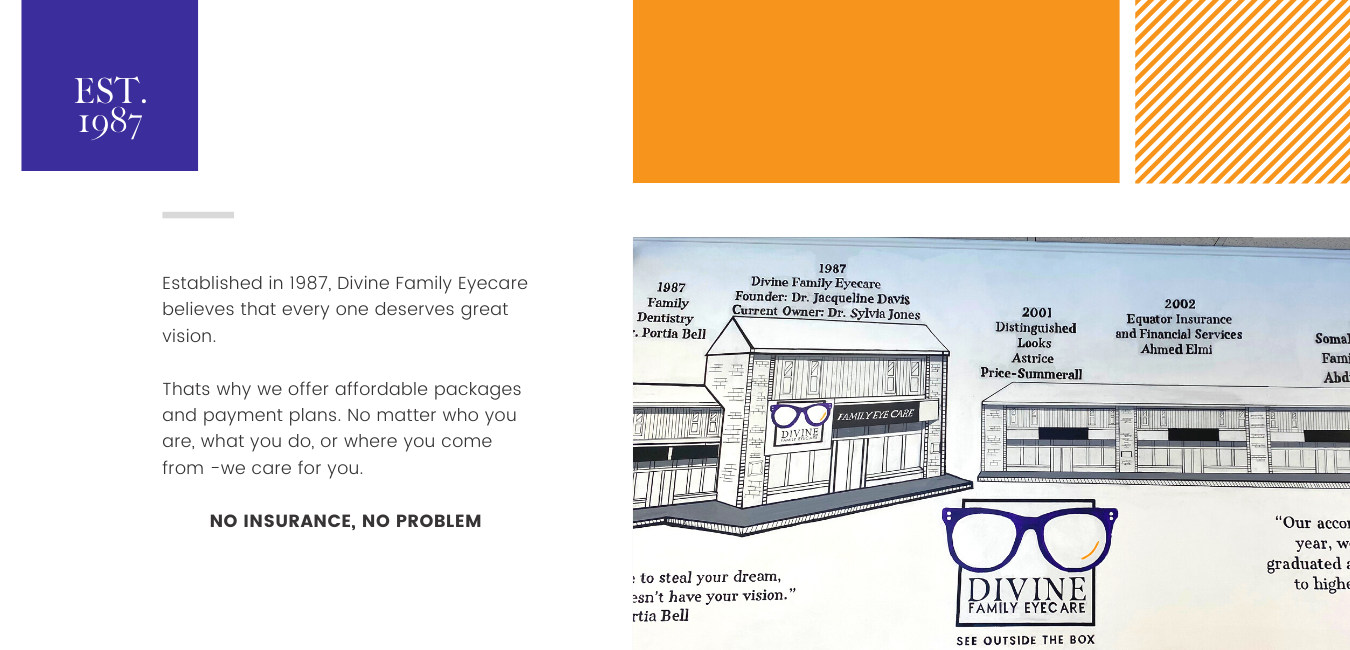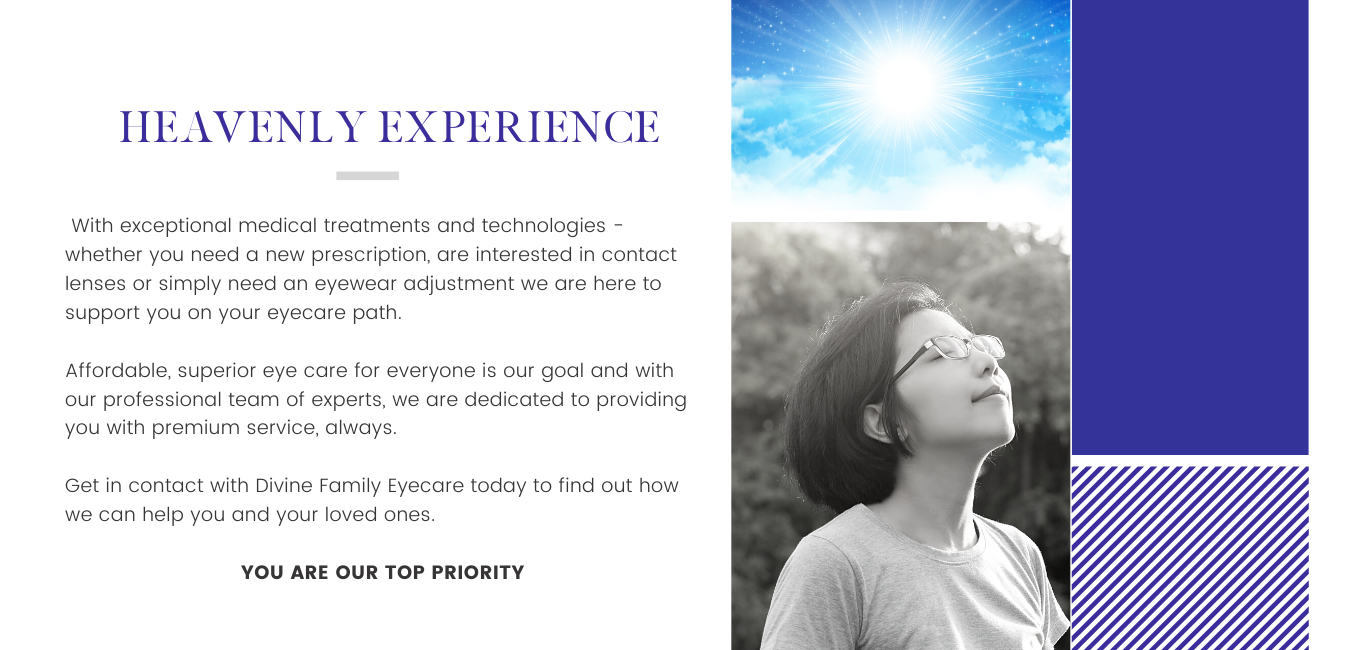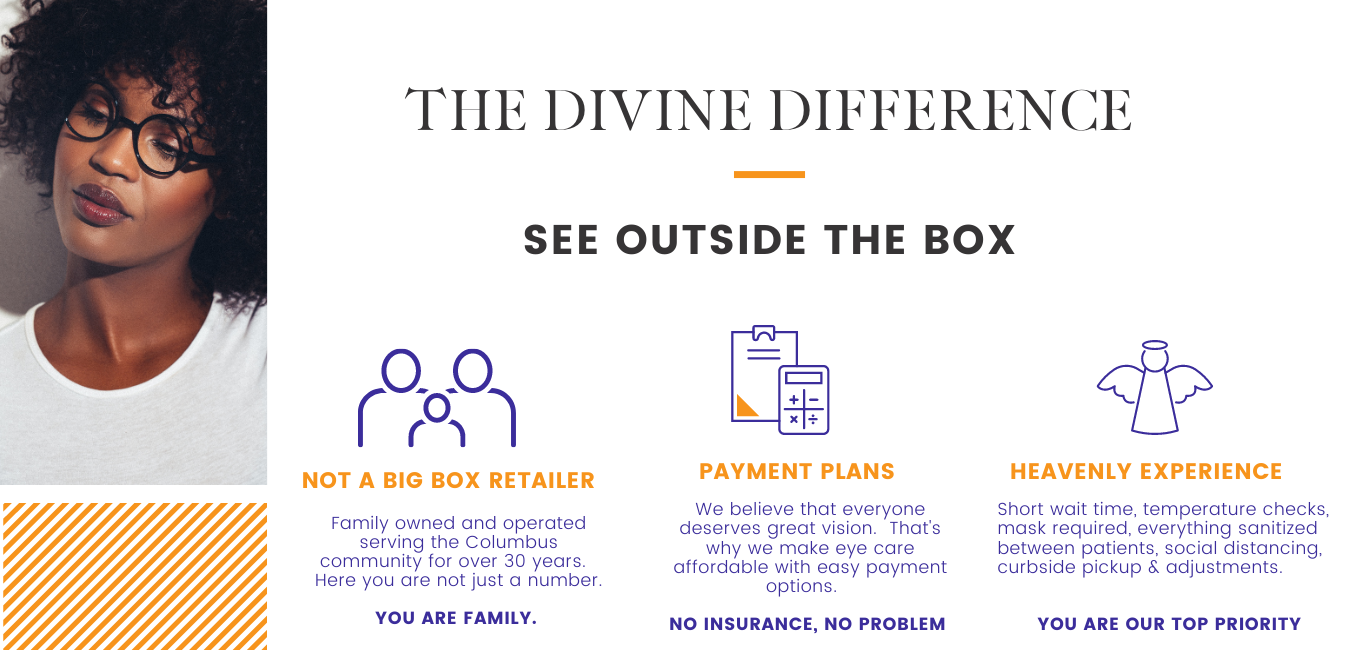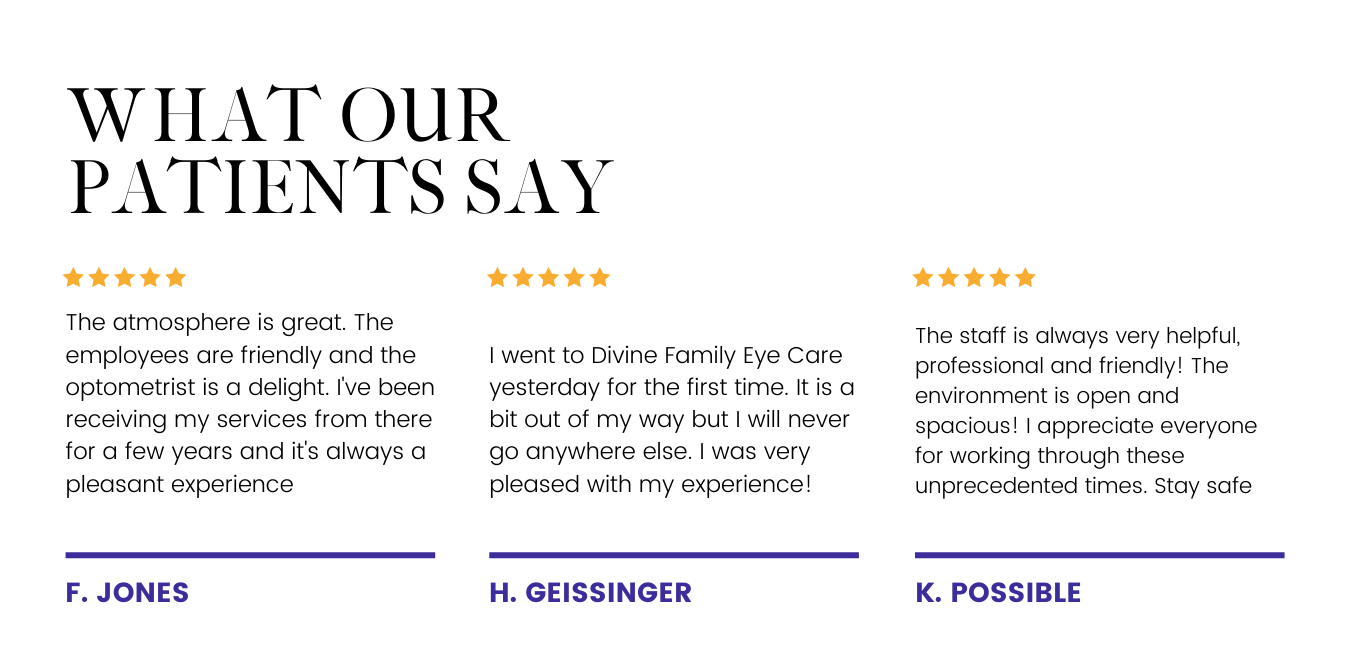 Our Mission –
Divine Family Eyecare offers vision care for the entire family.
The mission of Divine Family Eyecare is to care for our patients as if they were our family by providing superior service, exceptional medical treatment, continual patient education, and the latest technology in eyeglasses and contact lens. Get in contact with us
today to schedule your next eye health exam. We would be delighted to have you as a patient!
Complete Optical Services